You can enjoy it neat, mixed or on the rocks, but be sure to give it the respect it deserves.  Nothing warms your palate quite like a single malt or brilliantly blended whisky
It's no coincidence that its popularity tends to spike during the colder months – A dram can be the perfect winter warmer.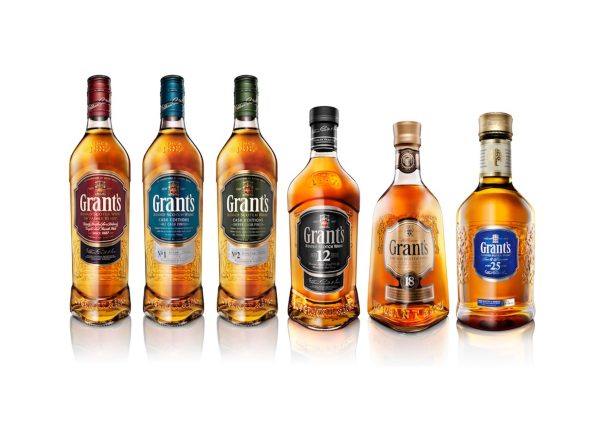 Worldwide whisky
To really know your whisky (or whiskey, according to the Irish and Americans) is to know much of the work.  It is one of the most popular and widely consumed distilled beverages on the planet.  It's no coincidence that its popularity tends to spike during the colder months – a delicious dram can be the perfect winter warmer.
While long-established brands of scotch whisky (produced in Scotland over a minimum of three years), Irish whiskey, American bourbon whiskey, and Tennessee whiskey remain as popular as ever, other varieties from countries such as Japan, and Australia have become very strong in the market in recent times.
Fine "new-world" whiskies add worthy points of difference in taste and innovation, with some rivaling time-honored drops for critical acclaim.  That said, most producers still follow traditional methods for good reason.
Here, we raise a glass to some single-malt legends and blended brilliance, exploring their differences and unique characteristics.
Light and Floral
We'll start proceedings nice and light, but that's not to say the scotch whiskies highlighted here lack complexity.  The 15-year-old Dimple is a smooth, blended malt with a fragrant, buttery perfume and a classically delicate finish.
Likewise, and hailing from Speyside, Glen Moray Elgin Classic Port Cask Finish single malt is light but busy, with gentle aromas of toasted vanilla and light oak and tasting notes of cinnamon and caramelized sweetness.
Fruity and Spicy
The Glenlivet Founders Reserve, another Speyside single malt, champions this style with more than a hint of pear, apple, and toffee for a delectably creamy character.
It's bolstered and matured nicely in American oak – not unlike the popular Auchentoshan American Oak single malt from the southwest Lowlands.
Moving away from Scotland for a second and over to Canada, the exquisite Crown Royal Deluxe blend reveals hints of fruit and smooth vanilla before displaying a satisfying, long, and lingering finish.
Rich and Rounded
Even if you're no whisky connoisseur, you've surely heard of Johnnie.  Johnnie Walker, that is the Black label is its iconic drop and, using only whiskies aged a minimum of 12 years, it is considered something of a benchmark for all premium blends.  It's rich, well-rounded, deep, and complex.
Full-Bodied and Smoky
The remote isle of Skye is Talisker's birthplace and it's the island itself that gives powerhouse single-malt Scotch its unique character.  Briny underground springs feed the distilling process, ultimately helping to create 10-year-old whisky with a peaty sea-salty nose, Smokey sweetened, and a huge peppery kick.
Auchentoshan and Ale
Whisky and beer can pair beautifully, as long as you choose the right combination.  Find out how by following this simple, refreshing recipe… Combing 30 ml Auchentoshan American Oak, juice of a1/2 lemon, and 2 tsp sugar in a shaker filled with ice.  Shake and strain into a vessel over fresh ice.  Top with a pale ale of your choice.  Stir and garnish with a lemon wedge.
Our recommendation: try it with a Yenda Pale Ale.  It's a malt-flavored, hops-driven drop with appealing tropical fruit aromas and a subtle character that makes it the perfect choice for this whisky cocktail.