A Passionate Dream cocktail is sweet simple tasting at its best. It's a perfect mix of Midori, rum-based liqueurs, and Cointreau.  The perfect drink for a girl's night out with pineapple juice, and passionfruit with a dash of cream top.
The top 6 popular liqueurs you need to know
Baileys
Jagermeister
Midori
Frangelico
Sambuca
Tia Maria
Nb: According to Adnews – Here are the eight most popular liqueur brands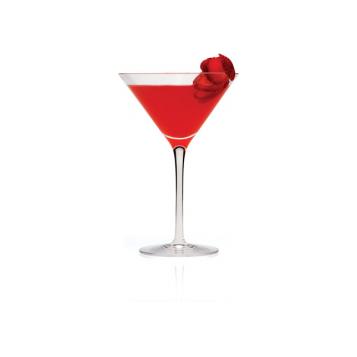 Best drinking for A Passionate Dream Cocktail
Sorry guys, this is certainly a drink for the ladies. It's the perfect drink for a girl's night out.
It's a perfect cocktail to throw into a Margarita glass. Just a tip about the cream though.  Less is more in this case.  Too much, you run the risk of turning if very tangy and sour due to the pineapple juice interacting with the cream.
Also if you want to make it fancy and you are at home.  Cut up some small pineapple wedges for garnish.
What's in A Passionate Dream
With distinct melon mixed rum flavors.  A Passionate Dream is perfect for the start of a girl's night out, or just to top you up.   With three simple ingredients combined over ice, it works well over blended ice, make sure you shake it well.
Midori
Midori is a bright green, melon-flavored liqueur that originated in Japan. The word "Midori" translates to "green" in Japanese, which is fitting for its vibrant color. It was first introduced in 1978 by the Japanese distillery Suntory. Midori is made by blending premium Japanese melons, such as the Yubari melon, with neutral spirits and sweetening agents.
Some popular cocktails that feature Midori as a key ingredient include the Midori Sour, Melon Ball, and Tokyo Tea. It is also used in creative mixology to add a unique twist to classic cocktails or to create visually appealing layered drinks.
Coco Ribe
Coco Ribe is a brand or specific product that combines Wild Island coconut milk and Virgin Islands white rum to create a coconut-flavored liqueur.
The combination of coconut milk and rum can result in a sweet, creamy, and tropical profile. This type of liqueur can be enjoyed on its own over ice or used as an ingredient in various cocktails that call for a coconut flavor. It could potentially be used as a substitute for other coconut liqueurs in recipes.
Cointreau
Cointreau is a well-known brand of orange liqueur that has been produced since the mid-19th century. It is considered one of the premium triple-sec liqueurs available in the market. Triple sec is a category of orange liqueur that is characterized by its clear and strong orange flavor.
What sets Cointreau apart is its reputation for high quality and craftsmanship. It is known for its intense, aromatic orange flavor with a balance of sweetness and bitterness. Cointreau has a clear appearance and a relatively high alcohol content, typically around 40% ABV (alcohol by volume).
Ice
If you prefer ice cubes that is fine. But it works a little better blended over ice and served in a Margarita glass.
Which glass do I use?
It's perfect in a rocks glass, but A Passionate Dream works well in a Margarita glass as well. So for a rocks glass, we recommend the Libbey Heavy Base Rocks cocktail glasses. For the Margarita glass, we recommend the Yucatan Margarita glass set of 2 both are available from Amazon.
How to Make A Passionate Dream
We love using a cocktail shaker. You can add the pineapple juice and passionfruit afterward.
Print
A Passionate Dream Cocktail
---
Author:

Total Time:

25 minute
Description
A Passionate Dream cocktail is simply a fruity-based cocktail. It works well mixed together, but it got a typical sweet fruity taste.
---
1 nip of Midori
A nip of Coco Ribe
1 nip of Cointreau,
---
Instructions
Fill a cocktail shaker with ice cubes.
Add the Midori, Coco Ribe, and Cointreau to the shaker.
Shake vigorously for about 15 seconds to chill and combine the ingredients.
Strain the cocktail into a margarita glass filled with fresh ice.
Top with Pineapple juice, fresh Passion fruit, and a dash of cream.
Garnish.
Serve and enjoy!
Notes
This cocktail brings together the fruity, melon flavors of Midori with the tropical essence of Coco Ribe, enhanced by the citrus notes of Cointreau.
The result is a refreshing and vibrant drink with a hint of sweetness. It's perfect for those who enjoy tropical and melon-flavored cocktails with a twist.
As always, remember to drink responsibly and enjoy in moderation. Cheers!
Prep Time:

5

Cook Time:

Minutes
Keywords: A passionate dream cocktail